TL;DR I have gone through various Black Friday deals on apps and software and made a compilation of the best ones from across the web. I will keep updating this list over the next 3-4 days, so keep checking.
Every year, I wait for Black Friday and get excited like a kid in a candy store. For me, Black Friday isn't that much about getting a new phone or TV and other consumer goods. For me, Black Friday is all about getting my hands on Apps and Software that will help me with my Digital Marketing and Business Efforts. There are some insane Black Friday Deals for Digital Marketers and Bloggers that always surface. But finding the right deal is like finding a needle in the haystack.
I specifically wait for Lifetime Deals (LTDs) for products that I have subscribed to or want to subscribe. LTDs can save a lot of money for products that I know I will be using each month.
I also want to share these deals with you so that you can leverage them for your marketing, content & business efforts too.
Note: These are not affiliate links.
AIRMEET – Webinar and Virtual Event Tool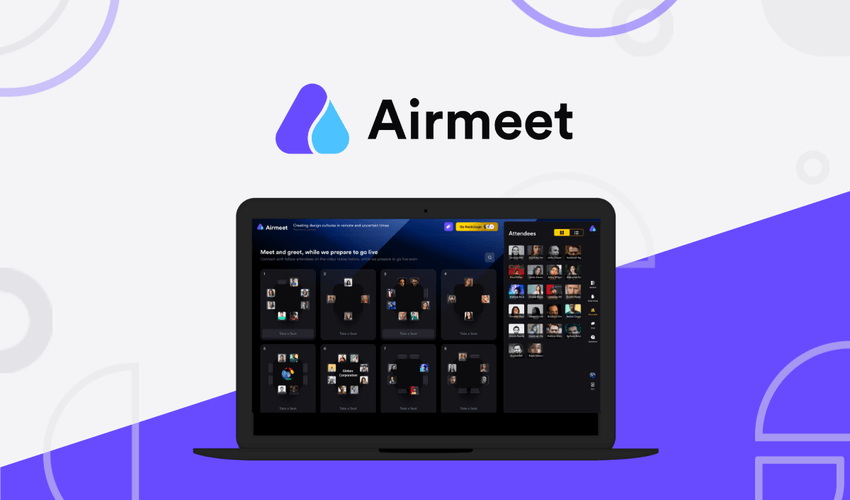 Airmeet is an all-in-one platform to host immersive virtual events or Webinars and offer real networking opportunities for participants. It allows you to host virtual events (that mimick real-life events to a great deal) and even stream them on Facebook and Youtube.
This also allows you to create smaller "tables" within the event, which the attendees can join and network amongst themselves.
If you are into organising virtual events, webinars or even bootcamps/workshops, this could be a great deal for you.
This is a great alternative to Zoom or GoToWebinar or WebinarJam – all of which are monthly subscription based SAAS platforms.
IF-SO – WordPress Plugin to show dynamic content for each user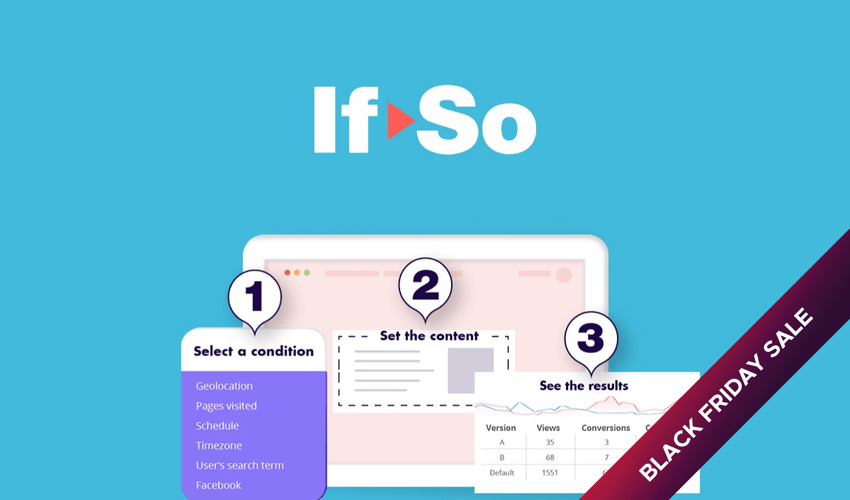 IF-SO is a simple WordPress plugin that allows you to add or replace content on your website based on the visitors' profile or interaction with the site. Your visitors will engage, convert, and buy more!
It doesn't require any coding and can be set-up in minutes.
Some things it can do are:
Load different content on desktops, tablets, or mobiles
Show or hide content if the visitor is (or was) logged in to your site
Replace calls to action according to the number of visits a user visited in the site
Show different content to visitors from different time zones
Customize the content to visitors who have been visited a chosen page on your website
Optimize content by split testing two to four content variations
Tailor the landing page to the user search term
This could take your dynamic content game on the next level where each user will see content that is relevant to them!
BigVu – Mobile App with Teleprompter, Auto Captions & Editing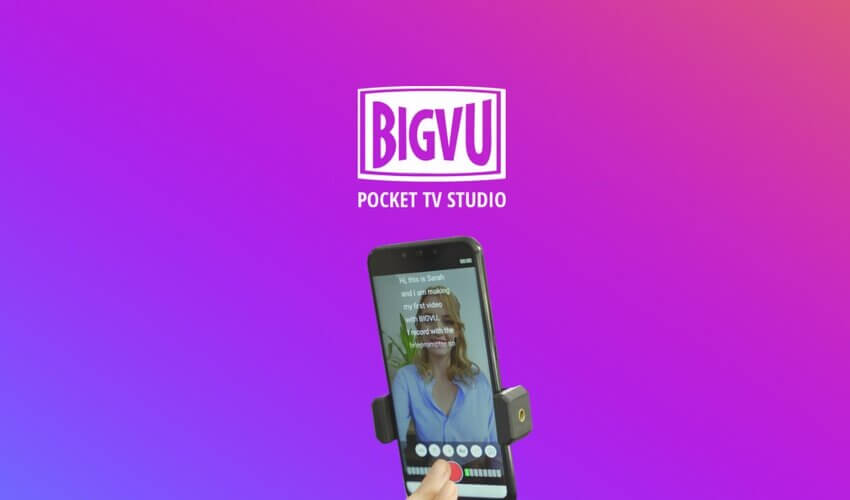 If you make videos for your social media, online courses, or landing pages, this app could be a lifesaver. BIGVU is a comprehensive video tool that offers a teleprompter feature, automatic captions, video editing, green screen replacement, music, collaboration, and more to create professional video content.
I have been using this extensively for the last 5 months for my Youtube videos. Even though the UI might feel complicated in the first look, it gets easier to work with.
It can do the following:
Get video editing, automatic captions, music, and green screen replacement, plus a teleprompter App for Android and iOS
Collaborate on teams with up to hundreds of contributors
Best for: Social media marketers, educators, and creators who want to make and share professional videos
Toonly – Easy Drag & Drop tool to make Professional Animated Video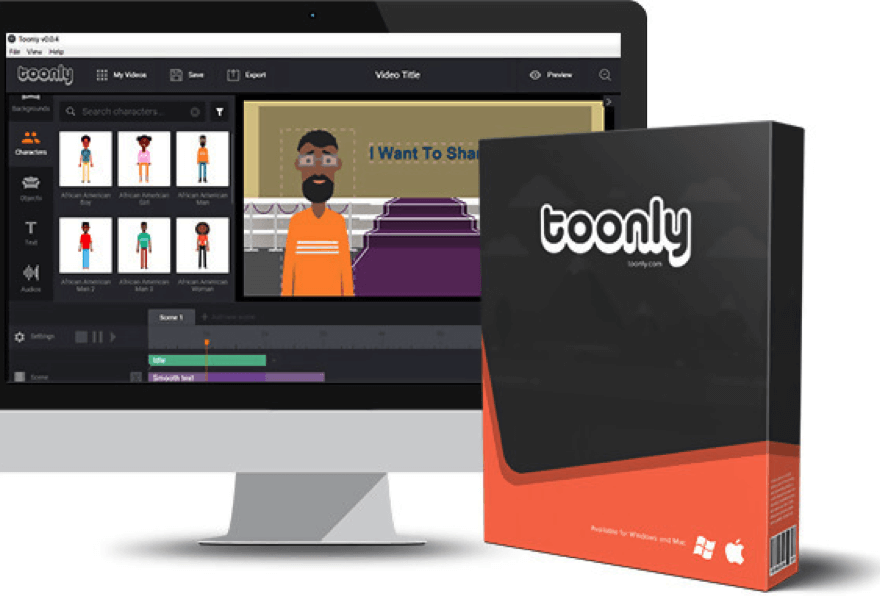 You can Use Toonly to create incredible animated explainer videos to entertain, engage, and affect your viewers in a positive way.
This online tool can be used for online and/or brick and mortar businesses. You don't need any technical or design skills to use this. Toonly is created by the same company that brought "Doodly".
If you like animated explainer videos and would like to make them for yourself or your clients, this could be an amazing tool for you.
Speechelo – Convert Text to Human-Sounding Voice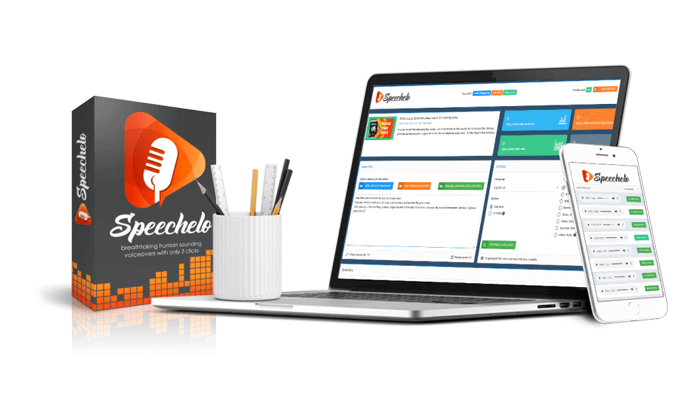 Speechelo is an A.I. Text-To-Speech that is very beneficial for video creators.
It can do the following:
Transform any text into speech
Male & Female voices included
It adds inflections in the voice
Works in [English] and 23 other languages (including Indian Accent)
Over 30 human-sounding voices
The text can be read in 3 ways: normal tone, joyful tone, serious tone.
Works with any video creation software: Camtasia, Adobe Premier, iMovie, Audacity, etc.
FreshLMS – A Learning Management System to host your online courses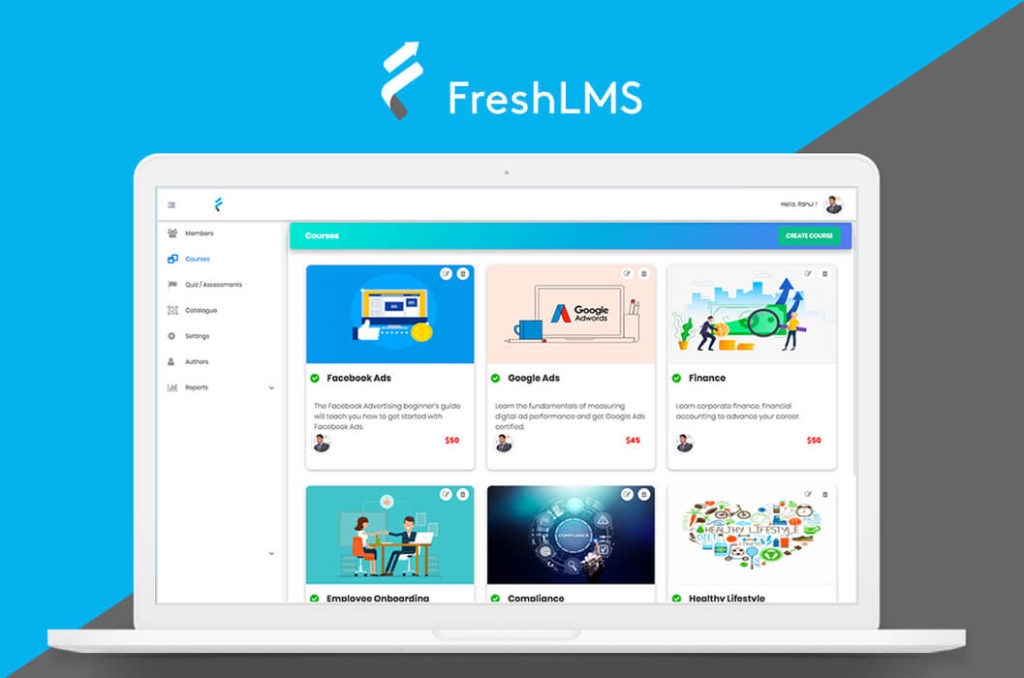 If you have your own online courses, you need a place to host your course videos so that learners can just come there and access it. You could host at paid platforms like Teachable, Thinkific, and LearnDash. All of them have a monthly subscription fee (around $20) that increases with the number of students.
But if you get your own LMS, like FreshLMS, with a LifeTime deal, you can host your content and keep putting out courses forever without any fee.
With FreshLMS, you can:
Upload videos, audio, and documents, plus quickly create quizzes and assessments
Customize your landing page, enrolment, and payments to tailor the look to your brand
Best for Coaches or subject matter experts who want to earn income by selling their expertise
SendFox – Email Marketing tool for Content Creators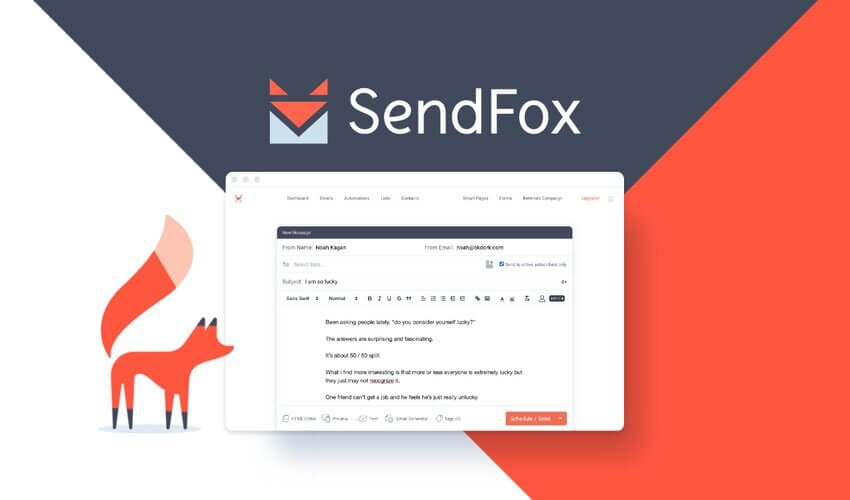 If you have a Youtube or Instagram following, it is time to convert them into customers. And that is why you need to use an email marketing tool like SendFox for doing that.
While it does not have automation and workflow features like aweber or activecampaign, but it is great for content creators who want to keep their audience engaged using other channels.
With SendFox, you can create, schedule, and automate unlimited customized emails. SendFox combines automation and customization to help you create simple, beautiful, and effective emails in less time.
Automatically draft emails with SendFox's integrated weekly Smart Campaigns and RSS content updates, so your fans will get your best content directly in their inbox.
This feature is great for podcasters, bloggers, and YouTubers who regularly release new content and helps you keep eager followers happy.
Send unlimited scheduled and automated emails to your contacts
Integrate with dozens of other tools like – Sumo.com, KingSumo, Zapier, API, and more
Create custom, branded emails, landing pages, and built-in forms
Best for: Content creators like bloggers, podcasters, and vloggers who want to turn fans into customers
StockUnlimited – Stock Images, Music, Icons and more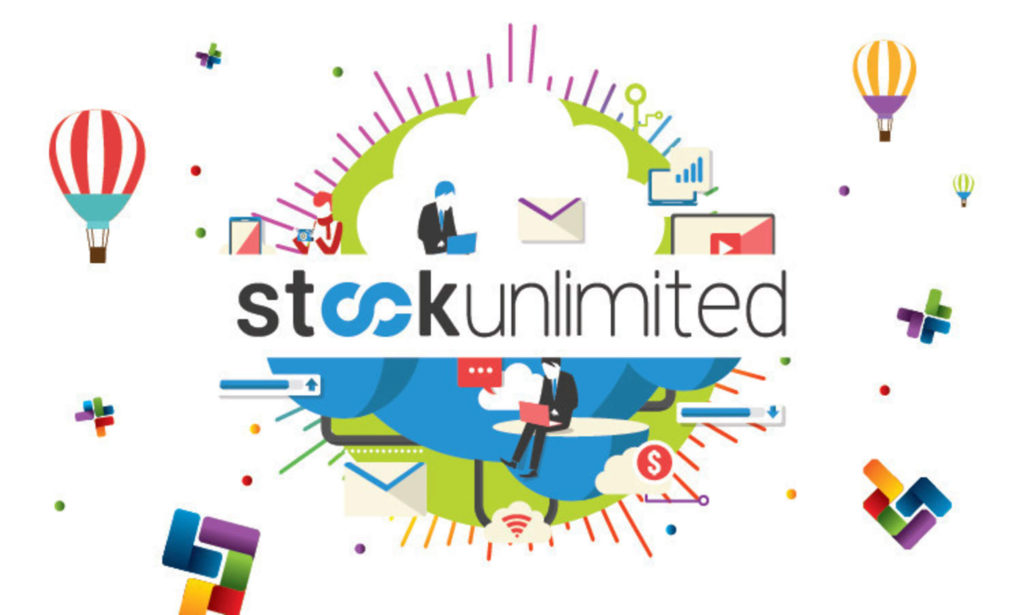 We all need stock images for our marketing needs. Especially if you are into graphic design or social media marketing. Paying for services like Shutterstock and iStock can be really expensive. To be honest, the only time I have used a Shutterstock subscription is when I have worked with organisations that have those.
But when I had to make creatives for my own hustle, I have to either look for free stock images or use my Canva subscription for them.
If you are like me, you'll find this valuable. StockUnlimited has the following features:
Choose from over 1 million royalty-free assets that include graphics, photos, fonts, and icons
Customize and edit images for social media with the StockUnlimited Editor
Browse a huge selection of audio files for your music and sound effect needs
Best for: Freelancers, start-ups, and bloggers looking for beautiful images at a fraction of the cost
Doodle – Tool to make Whiteboard Animations
Love those whiteboard explainer animations that a lot of other products & services use? Then you will love this tool.
Those animations can get pretty expensive if made from scratch.
Doodly allows you to make Professional, Realistic Doodle Videos In Minutes. It can be used for sales and/or social media videos, special occasions, or just for the fun of drawing. It's made by the same company that made Toonly.
Create unlimited whiteboard, blackboard, greenboard, and even glassboard doodle videos.
New Doodly Smart Draw technology ™ allows you to draw any image in seconds.
Large selection of male and female hand types in various ethnicities.
Record your own custom voiceover audio directly within Doodly, and easily sync it to your Doodle sketch with the click of a button.
Install Doodly on as many computers as you'd like.
Want more Black Friday Deals for Digital Marketers and Bloggers?
I hope you find some good tools on this list. I am still scouting so see if I can get some more deals. Save this page because I will keep updating this.
If you know of any good deals that I should add to this list, let me know in the comments below and I'll do that.