Twitter has integrated with Snapchat and their next move is going to change the way we cross-post our content on different platforms.
Twitter has rolled out a new native integration with Snapchat.
With this new Twitter Snapchat integration, iOS users will be able to add their tweets directly into their Snapchat Snaps.
I have tried this feature and it works pretty well.
You can also watch the below video instead of reading the article
How to Share Tweets on Snapchat using Twitter Snapchat Integration
The feature is easy to use and you can follow the below steps to do the same.
Step 1: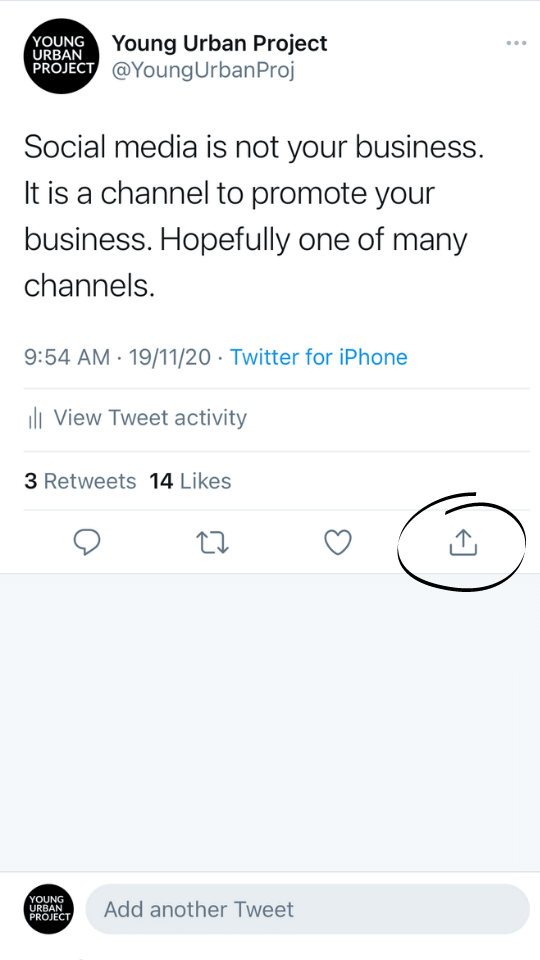 Select the tweet you want to share on your Snapchat Snap. Click on the "Share" icon – it is circled in the above screenshot.
Step 2:
The share prompt will open. Tap on "Snap Camera" button.
Step 3: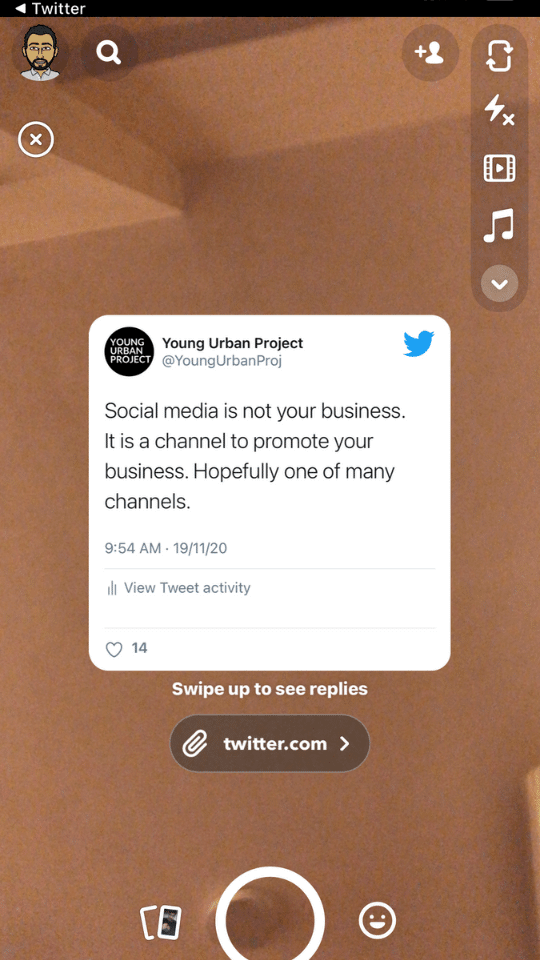 This will automatically open the Snapchat app with camera turned on. The tweet will appear on the screen as an overlay. Tap the round circle to take a photo. Tap and hold to record a video.
Step 4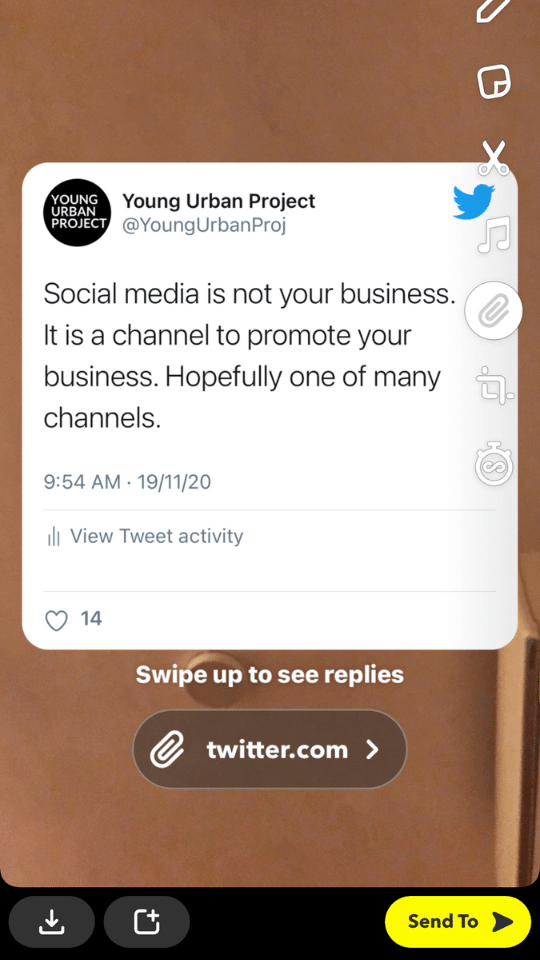 Once done, you'll be able to send this snap with the tweet to your friends or add it on your story.
This is a significant feature because generally different platforms don't play well with each other. They all want to keep their users on their own platform.
But as we know, tweets are shared everywhere and on all platforms already. I mean don't we all just take screenshots of our tweets and post them on Facebook, Instagram, WhatsApp and everywhere else.
So this Twitter Snapchat integration makes perfect sense. Especially because, when you share a tweet on your Snapchat snap, a link to the original tweet will go there too. So Twitter will attract more users back.
But here's the big news.
Twitter Instagram Integration Coming too – Share Tweets on Instagram Stories
Twitter is also testing this integration with Instagram Stories.
This feature is already live for some users where they are getting the option on Twitter to share tweets on Instagram stories directly.
This means we don't have to take screenshots, crop them, and then post them on our Instagram stories. This will happen natively.
Do you think this will be a cool feature to have? Let me know in the comments.
There's more, but can I just remind you that if you are new here, and are interested in Digital Marketing, do like this video and hit that subscribe button because I post weekly valuable videos.
This is also important because Twitter and Instagram – which is technically Facebook – haven't been good friends for some time. Twitter had disabled the support for Instagram card previews so posting Instagram links on Twitter was pretty annoying. If you posted an Instagram post link on a tweet, no preview won't show up.
But looks like they're mending the bridges.
As I mentioned, this Twitter Snapchat Integration feature is currently only available on iOS and hopefully this will come to Android too. I will let you guys know as soon as I find out when.
Platforms might have thought in the past that it was a better strategy to keep their users to themselves. But I am sure they realized that people were anyway taking screenshots and posting on other platforms. So why not make a system to do that with a link back!
I believe this could open up a possibility of a lot more cross-platform sharing in the future, allowing users and creators to repurpose their content in a more native way.
This could be exciting for creators!
What do you think about this feature? Let me know in the comments below.
If you are new here, you can also follow Young Urban Project on Instagram for daily exclusive content.