The Internet has opened up new ways to earn for anyone – whether you have experience in business or not. There is an unimaginable number of ways of how to make money online in India or anywhere else in the world.
Most of the rules of traditional business do not apply to online businesses. And the best part is, these online businesses do not require a heavy investment that traditional businesses used to require.
In fact, let me highlight that while there are some online businesses that do not require a physical product, there are also certain online businesses that don't even require you to have a product.
Really low barriers to entry is one of the biggest reasons why people are flocking to find out how to make money online in India.
I have written this blog post to introduce you to some Proven ways for earning online – no matter what part of the world you are sitting in.
You don't need an office, or staff, or heavy investment to get started with this. It also doesn't matter if you have any work experience or not.
All you need is passion and a computer.
Why is there a surge in search for how to make money online in India?
Let me share an astonishing statistic with you. The Indian freelance economy which is ranked as second has an estimated count of 15 million freelancers.
This is coherent with the thought process of the current working generation that prefers flexible work culture.
The hectic jobs and the endless traffic jams (especially in the metro cities) have led to adverse effects on the physical and mental well-being of people.
These are some prominent reasons why a lot of people are quitting their jobs and starting their own businesses. This allows them to work on their own terms.
There are numerous stories of such people across the country who have leveraged the power on the internet and they run successful businesses today.
You will also find real stories of successful freelancers in our Ultimate guide to freelancing – Stop Working for Peanuts.
Top 9 ways of how to make money online in India in 2021
I have given a fair understanding of each of these online businesses and you need to choose one that is closest to your skillset and/or your liking.
Please note: The potential earning figures given are indicative and might vary from business to business.
1. MAKE MONEY ONLINE WITH BLOGGING
You need to have a passion and consistency to be successful in blogging. Today the range of topics you can write blogs on is limitless.
Before you start figure out your niche. Deciding on your niche is a crucial step in blogging. Don't just randomly choose a blog. Think about what you love to write about and if you will be able to keep your blog aligned with the trends and ongoing topics in India. Also since your main objective is to earn money let's remember that choosing a business niche where people can't afford (or don't want to) to pay for blog writing will not be feasible.

Pick a name that is relevant to your blog. You need to keep your target audience in mind while deciding on this. Remember that your blog needs to talk about something which your target audience can resonate with.

Next is an extremely important decision that you need to make. You need to decide on the blogging platform that you will use. WordPress, Blogger, Tumblr are a few options you can consider.

Selecting a Web Host: You need a hosting service to publish your website on. you can purchase a hosting service from one of these sites:
Driving traffic to your Website: The whole purpose of this is to earn money right!? So the most essential thing now is to drive traffic to your website and use Marketing, Promotions & SEO ( you can take up a course to use this to your advantage). You can even become a guest blogger (These will link back to your own blog). Now your foundation is laid you can move to focus on monetizing now. One of the best ways to promote your blog is by learning Digital Marketing and leveraging it to bring in qualified traffic.

Monetising your Blog: You need to select your monetizing strategy carefully. Let me help you with a few ways to do so.

If your blog is good, shows knowledge, and attracts visitors – businesses in your niche could approach you for paid services like content writing for them. You could write short blogs (less than 1000 words), write long blogs (1000-3000 words), emails, webpages, and sales pages for your clients. The opportunity is huge as businesses spend 25-30% of their marketing budget on content marketing.

Giving space on your website to Ad Publishers like Google is another way to monetize your blog. You could sign up on Google AdSense and run ads on your blogs. But remember, this is feasible after you have built a good inflow of traffic on your website. This is because Google pays you for impressions (how many times your ad was seen). The more web traffic you get the more will be the impressions.

Creating and selling an online course is another opportunity you can explore. This is a great way to monetize your skills and expertise. If you have a blog about Cooking, you could start a cooking course.
Here's another example: If you write about yoga or meditation, you can create a course where people can learn that from you. Because your blog is a good way to establish your expertise and create trust amongst your readers, they will be more comfortable buying from you.

Use affiliate links to monetize your blog. If you talk about a certain niche, your readers will find you trustworthy to take advice from on that topic. And you can start recommending good products to your audience – something you feel might help them. The caveat here is that you will share the affiliate links of those recommendations. So whenever someone buys through that link, you will earn a commission.
I have explained affiliate marketing in more detail below.

| | |
| --- | --- |
| Initial Investment: | Rs 2,000-5,000/- |
| Experience/ Skill Required: | Anyone Can Start |
| Time Investment: | 1-2 Hrs/Day |
| Expected Return (1 Year): | Rs 5,000- 50,000/month |
2. MAKE MONEY ONLINE WITH AFFILIATE MARKETING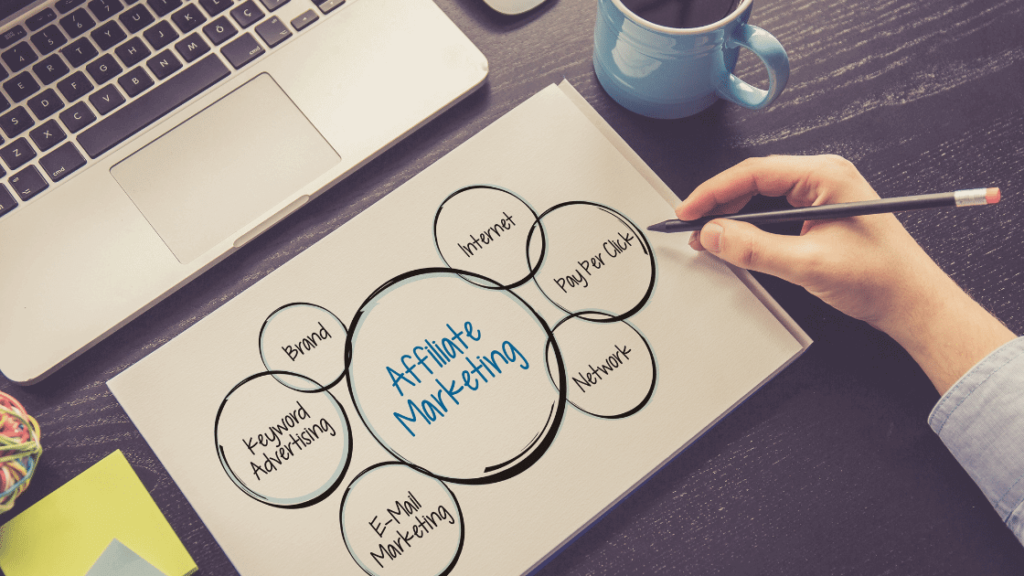 In simplest terms, Affiliate marketing is the act of promoting, either products or services of someone else, to your community or followers, and earn a commission whenever sales happen through your affiliate link.
You need to find products or software that is relevant to your audience and share it with them so they can avail them (the products or software).
Whenever you join an affiliate program, you are assigned a unique ID and a specific URL to use when promoting the company's product. You can use these links in your blog, posts, stories or email marketing to share with your audience. When a potential buyer clicks and subsequently makes a purchase through your affiliate link it gets credited to you and the payment is made depending on the payment cycle. (This may vary for different products and services).
Let me help you get started with a few websites that have affiliate program.
Hubspot Affiliate Program: As an affiliate for HubSpot each product tier has a different commission attached to it. If you have a large business audience and you can manage to sell their products for businesses, you can earn upto Rs. 75000 approx. with just one referral purchase.
Amazon Associates: Amazon Associates pays commissions between 1% and 10%, depending on the category the product purchased falls under. The most valuable items are the clothing and beauty products which give a 10% commission.
E-bay partner network: The eBay Partner Network typically gives a commission of 50% to 70% of auction fees (this is not the sale price) For each item sold, eBay charges the seller an auction fee. You earn a percentage of the revenue eBay earns from that purchase, based on the product category.
Flipkart Affiliate Program: This is another popular e-commerce affiliate program in India. The commissions vary from 1% to 12%. The various categories of products available are Books, E-Books, Mobiles, Computers, Toys, and Cameras.
Apart from these programs, you can also signup with Affiliate Marketplaces which include products and software in every category under the niche. The marketplaces pay a much higher commission than the above platforms because in this case, each business decides how much do they want to give out as commission.
Some of the best affiliate marketplaces in the world are:
If you are allowed in your affiliate agreement (check the terms and conditions with the company) you can even add a valuable bonus from your end to make the deal sweeter for your customer.
People love bonuses and this gives them an incentive to buy through you.
However you need to start by building a loyal and respectable following.
Once you do that this will be a wonderful business model that can generate passive income for you.
| | |
| --- | --- |
| Initial Investment: | Rs 3,000-5,000/- |
| Experience/ Skill Required: | Anyone Can Start |
| Time Investment: | 2-3 Hrs/Day |
| Expected Return (1 Year): | Rs 10,000 – 1 Lac/month |
3. MAKE MONEY ONLINE WITH FREELANCING
Freelancing is on an upward trajectory as a career choice across the world. It probably is the first choice when you think of how to make money online in India.
I can think of endless examples where people have left cushy jobs to start their freelance business and have started earning 3X-5X by working only 6-8 hours on an average a day.
There is an amazing sense of freedom you experience with freelancing. Be it any field the need for freelancers is there.
Though I would suggest not to leave your existing job immediately. Build a steady stream of income before jumping full time into freelancing. You can start by building your portfolio and connecting with potential clients.
This will help you build a decent profile before you make the switch full time and ensure your basic expenses are taken care of.
You can start by simply registering on one the common freelancing websites and posting your offered services.
To help you We have a detailed guide on freelancing which you can refer to.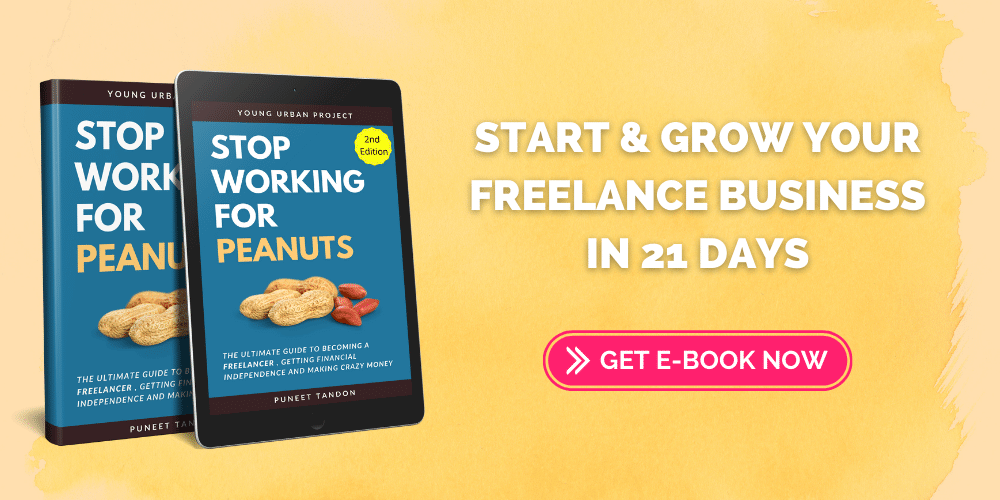 | | |
| --- | --- |
| Initial Investment: | Rs 0/- |
| Experience/ Skill Required: | Anyone Can Start |
| Time Investment: | 2-12 Hrs/Day , depending on how much you want to make |
| Expected Return (1 Year): | Rs 10,000-2 Lac/month |
4. MAKE MONEY ONLINE WITH SOCIAL MEDIA CONTENT CREATION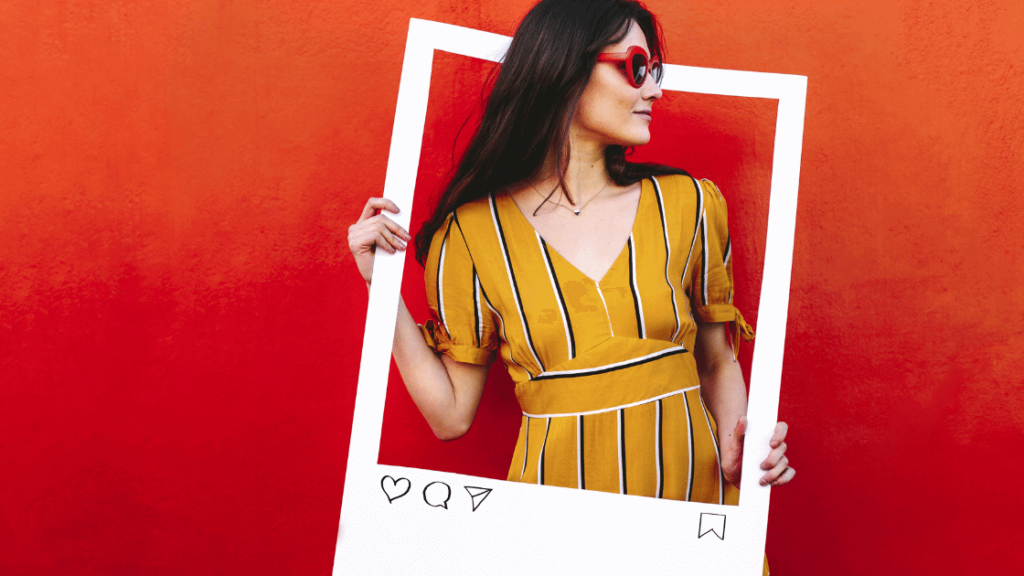 If you ask how to make money online in India, I'm sure you will certainly hear about 'Social Media'. A lot of people, especially in the travel, food, fashion & lifestyle domain have started off by creating an Instagram profile. It is one of the easiest ways to start and test waters.
Social Media has given a fair opportunity to people across industries and geographies to start and grow a business.
In fact, I started Young Urban Project as an Instagram account before there was anything else.
Here, I am not just talking about Content Creators (influencers) who earn lacs of rupees per month through paid promotions with brands. I am also referring to small business owners who start by building their social media presence and showcasing their products or services.
Social Media helps build strong connections, trust and allows businesses to monetize the community.
If you are a small business owner, all you need to do is understand and start experimenting with Ads and see your business grow.
To start first evaluate these three steps:
How you can tie a product category to your niche (For example if you are into Fitness you can tie up with fitness wear, fitness supplements, etc.)
Engagement by your followers.
Revenue channels you wish to explore.
Even if you have a smaller following but your audience is engaged you can start making money and gradually increase your community.
You can start making through one of these ways:
Do sponsored posts for brands.
You can paid service through your account (example consulting)
You can start creating and selling products either physical (food items, household items) or digital (e-books).
Sell licenses for your photography or videos.
Remember that Brands don't just look for the size of your audience but also their loyalty and engagement.
5. MAKE MONEY ONLINE WITH DROPSHIPPING E-COMMERCE STORE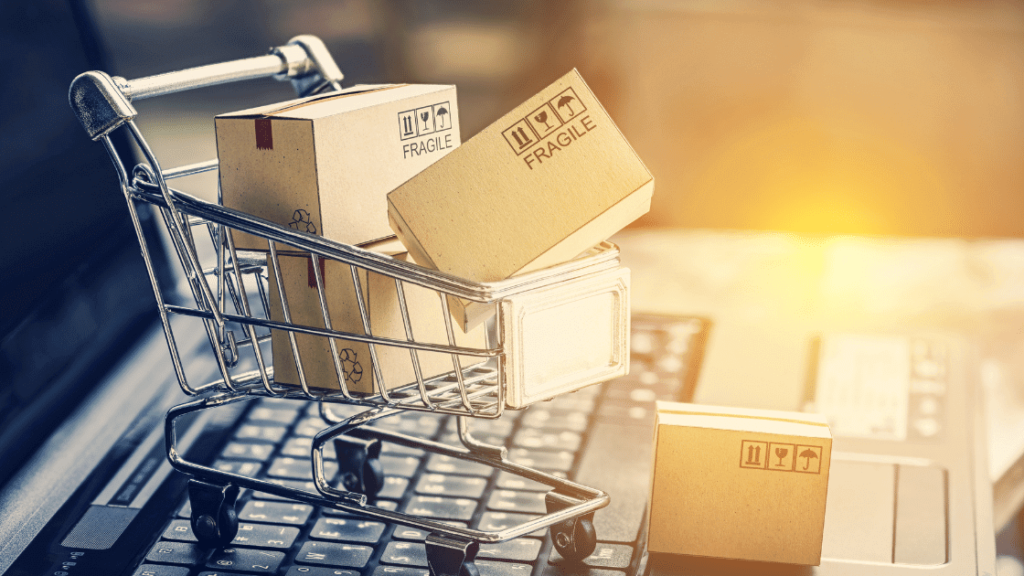 If you are looking to start your own e-commerce business but don't want to get into the hassle of manufacturing and supply chains and want to do so without investment, that Dropshipping is your solution.
Let me explain how dropshipping works:
You identify a few products that you want to sell.
You test them out for market fit by running paid campaigns or sending emails if you have a list built already.
Through this test, you will find out your "Hero" product. This is the product you will drive the sales for.
You enter an agreement with the manufacturer/vendor and arrive at a 'transfer price' that you will pay the vendor for each product. This is your Cost Price.
You add your profit margin and decide on the Selling Price of this product.
Then you run sales promotions to drive sales for this product. But you don't have any inventory and have not invested any money into the product.
Once you get orders, you pass them on to the vendor who then fulfills the order (packs it, ships it, and handles customer service).
You can also sell white-labeled products where the vendor will put your label on the product.
Shopify is the easiest way to do this.
Let me explain the steps to help you understand better.
First, select your niche. Evaluate the product demand, popularity, and profitability but do so in a niche where your interest is.
Do your keyword research. You can use ahrefs, SEMrush, Google Keyword Planner to help you out. Analyze the product trends.
Determine if the niche you have selected is profitable.
Now you are ready to create your Shopify account. (Be sure to decide your store name in advance)
Add your products, edit the details…
Next set up and design your store how you like! Customize the look which describes you and your store.
Also, add a few essentials (These create trust in customers):
Add domain and set up payments.
Once you are done with this you need to decide the Shopify plan you want to take up. Shopify offers a free 14- day trial where you can explore the platform's features, add products, design a store, install Shopify apps, and more. However, you will not be able to sell products or services until you choose a paid monthly plan.
Where to get Dropshipping products from?
You can find dropshipping vendors from the following platforms:
But just setting this up isn't enough. You need to put in the work to be consistent and drive traffic and ensure sales grow.
| | |
| --- | --- |
| Initial Investment: | Rs 10,000-30,000/- |
| Experience/ Skill Required: | Anyone Can Start |
| Time Investment: | 2-4 Hrs/Day , depending on how much you want to make |
| Expected Return (1 Year): | Rs 50,000-10 Lacs/month |
6. MAKING MONEY ONLINE BY STARTING YOUR OWN YOUTUBE CHANNEL
Youtube is a great place to start making money. If done strategically you can earn up to a six-figure income a year.
You could build and put content videos on just about anything as long as you are providing value to your customers and grow your subscriber base.
There are a few ways you can decide on how to go about your YouTube channel:
Without Recording Videos: You can create a themed channel. In this way, you don't record videos yourself. Instead, you use content from others that you're legally allowed to use or follow copyright laws to develop content that is high-quality and interesting to viewers. As the videos around the theme rank or get recommended by the algorithm, you make passive income.
You can make Vlogs – If you work in a certain niche, you can document your journey that can entertain or inspire people who are interested in that space.
Create and sell courses (Not just academic, but on makeup, fashion, lifestyle just anything).
You could also review products or software.
YouTube Partner Program (YPP): This method has some pre-requisites that you need to keep in mind.

Your channel needs to have at least 4,000 watch hours of video in the past 12 months before you can apply to monetize your videos. 

You also need to have over 1,000 subscribers to your channel. 

You must be at least 18 years of age before you can apply to join YouTube's partner program.
You just need some basic equipment and knowledge to start making high-performing YouTube content:
A smartphone with a decent camera
A simple lavalier microphone
A free mobile app for editing (InShot)
A free Youtube SEO plugin like 'VidIQ'
Once you start making high-value content and be consistent with it, you will be able to monetise it.
7. MAKE MONEY ONLINE FLIPPING WEBSITES
An offbeat way on how to make money online in India, website flipping is pretty similar to flipping houses in real estate. You just buy a website "renovate" it which basically means improve the design and copy and then sell it for profit. However, unlike the long hours put in the actual real estate flipping where you have to deal with dirt, workers to get things done, mite-infested areas, and whatnot, the digital equivalent helps you make money without all the hassle.
There have been some high worth deals in website flipping and this has attracted a lot of people.
I would like to put a word of caution here. If you are looking at this as a short term way to make quick money, please rethink. But if you are keen on learning and leveraging the mechanics and doing this strategically you have an opportunity waiting for you.
It takes time to understand how the market works, what's trending, how to attract buyers, and what can make you a decent sum.
To get started you can refer to some pointers I have listed.
Look at a website that has a decent traffic flow: First you need to find a website that's already generating some income. I feel it's much easier to earn profit from existing traffic than it is to drive traffic from scratch. After that you've got to work on refining and fixing it.
Vet the website: Once you have a website that suits your criteria, ensure to check it's history. You can do this with Archive.org or another similar tool.
Make your website appealing: There are four major factors to be considered here:

A revenue stream (You can look at income from ads or affiliate marketing)

Calculate the worth of your website: You need to decide how much you want to sell your website for. When you are selling a website, you are also selling the domain, the content, the source of income, and the whole idea behind it. Normally, websites sell for 2-3 times the income they bring in a year.
List your website: Finally, you need to list your site for sale. You can consider market places like Flippa , Trademysite etc. You can even do an auction for your website. You need to zero down on the best option for you.
8. MAKE MONEY ONLINE WITH VIRTUAL ASSISTANTSHIP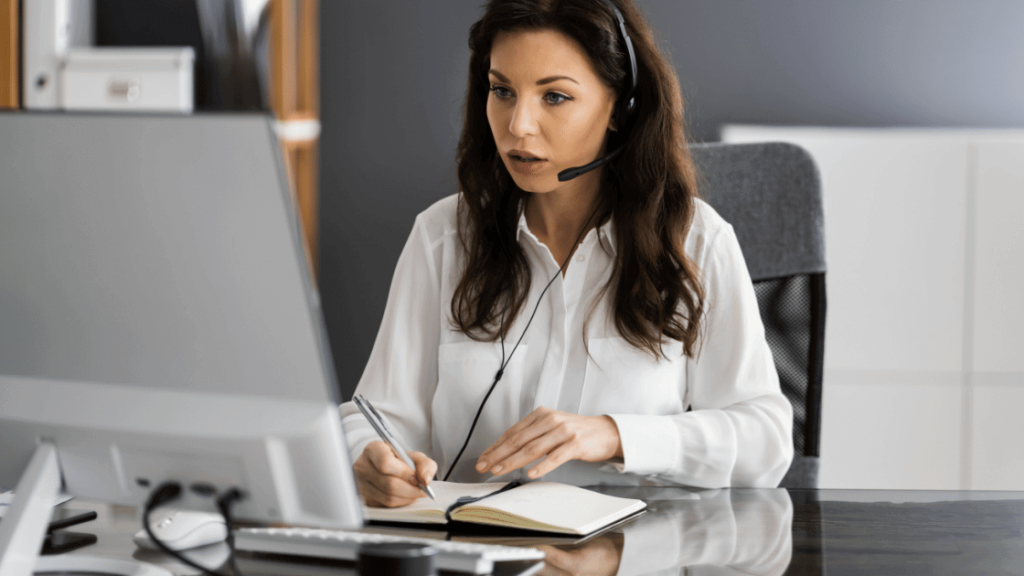 If you are looking for not-so-usual ways on how to make money online in India Virtual Assistantship is something you can explore. A virtual assistant is someone who works for remotely. With the pandemic hitting the scope and importance of this has risen. Today majority of people have access to internet. This works well for small businesses who need help in running their processes, but may not be willing to hire a full-time employee or to spend the extra money on office space.
As a virtual assistant, you can perform any administrative task that a traditional secretary or assistant would, such as make travel reservations, handle expense reimbursements or pay bills.
You can do it this from the comfort of your home. The interaction with clients happen either online or by phone. Your expertise will decide how much money you make through this.
Typically a contract is signed when a virtual assistant is hired.
You could register on freelancing sites (Fiverr, Upwork, freelancer.com) to look for this kind of work.
There are a number of Freelance market places that can be explored for this (There are communities like Virtual Assistant Network Association that you can consider joining on Facebook also).
9. MAKE MONEY ONLINE BY DEVELOPING MOBILE APPLICATIONS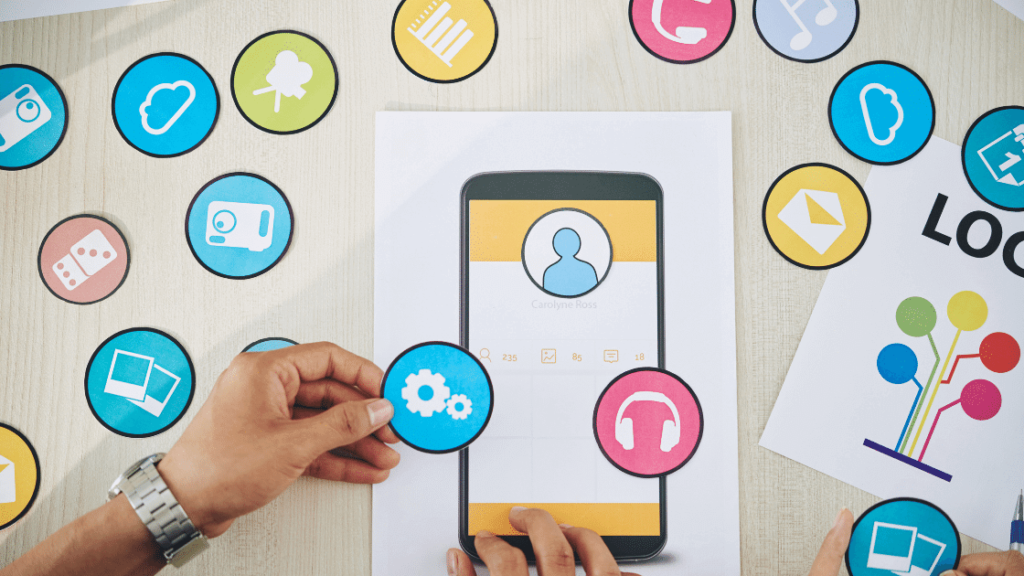 With a huge surge in the usage of smartphones, the demand for applications, or apps as they are popularly known, has also shot up. There are over 3 million apps for the iPhone and over a million apps in Google's Android market.
Mobile Apps are selling like hotcakes. The App developers work on creating functionally and aesthetically pleasing apps that will help address a problem for the target audience.
While iOS have a higher number for the average purchases, Android dominates in terms of total users.
The kind of work associated with Mobile app developers is generally: Create, Test, Update, and Manage applications. They are also responsible for programming a mobile app and designing its user interface.
You don't need to work with a company. You can pursue your own freelancing work also in App development.
You can either join a course or degree through a college or university to learn how to build apps or you can self-learn (without formal education).
A few courses you can take up from:
Certificate in Mobile Application Development (Android and iOS)
Diploma in Mobile Application Development (Android and iOS)
B.Voc. in Networking and Mobile Applications
M.Voc. in Mobile Application Development
PG Diploma in Mobile Application Development
Another option is to go to a coding Bootcamp. This generally is for a duration of three to nine months. You get to learn the skills needed for app development and also get to build a portfolio that can be shown to prospective clients once you start working.
There are also some no-code app development platforms that are gaining a lot of popularity. These platforms allow you to build mobile apps without writing a single line of code.
Some of them are mentioned below:
Hope the tips mentioned in this article will help you get started with how to make money online in India and you will be monetizing your skills in no time.
If you want to get more such tips and tricks daily for free, you can follow us on Instagram and Youtube.