Most people watch movies or TV shows to find an escape from the real world, particularly as a way to relax after work.
But some of the best shows & movies can actually inspire us to be better at our work!
Apart from being the perfect companion on a night of popcorn and pajamas, these binge-worthy shows provide not just entertainment but inspiration too!
Of course, watching a show or a movie is definitely an unconventional way to reflect on your career and learn something new about yourself but it's also the perfect way to utilize your precious hours.
List of TV Shows for Marketers for Inspiration
I've curated a list of the binge-worthy tv shows for marketers that might give you a perspective into the industry, teach you what to do and what you shouldn't.
Madmen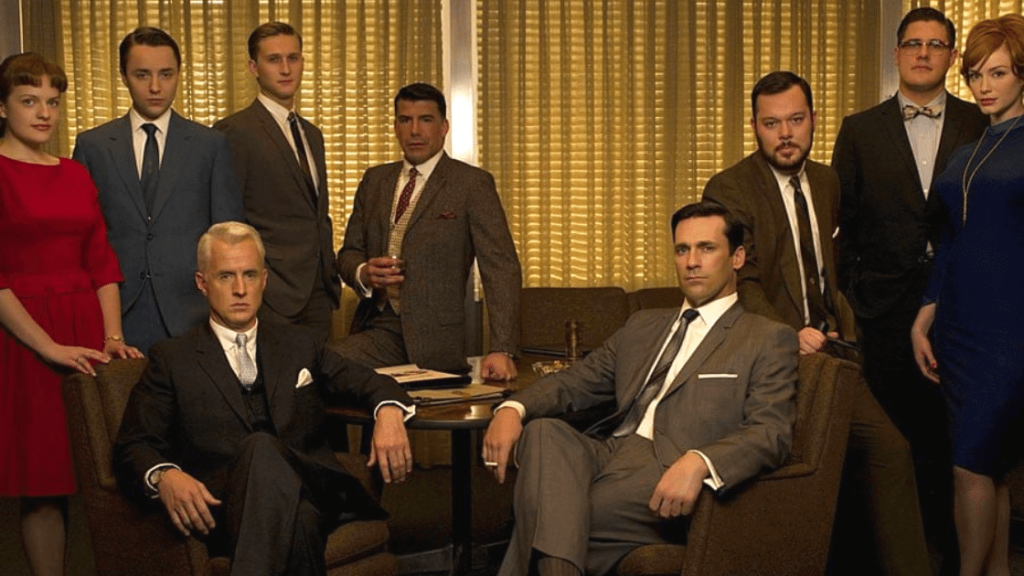 Mad Men gives an immersive experience into the journey of an agency. It takes you through the inner workings of agency life in the 1960s; related to the structure, how client interactions are done, and the entire creative process.
From the beginning itself, the show divulges the core of advertising, which is "making people happy." In a day in age where consumerism was equal to happiness for many, this series offers great tips on how to pair marketing strategies while earning customer happiness.
You need to show the customers not what your product is, but what it will do for them and how it will make their life better.
All marketing messages should reflect the benefit that the brand has to offer to its' users.
Emily in Paris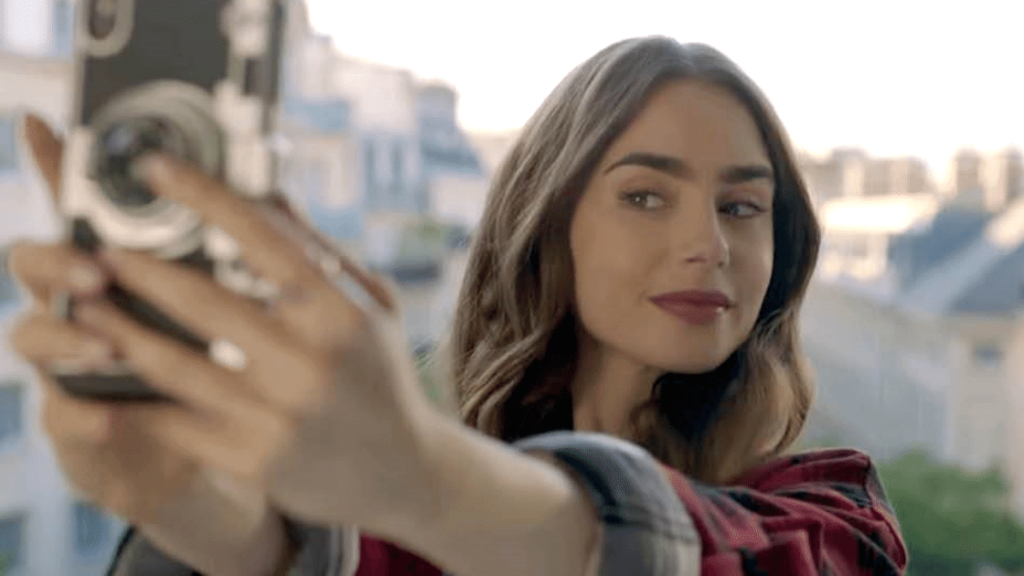 Emily in Paris follows the story of Emily, a driven American woman from Chicago, who leaves behind her settled life and boyfriend and moves to Paris for an unexpected yet exciting job opportunity.
She is assigned the task of bringing an American point of view to an illustrious French marketing firm.
As anticipated cultures clash as she adjusts to the challenges of life in a foreign city while juggling her career, new friendships, and love life.
However, amidst all this the truth to the saying that if you find work you love doing, you'll never work a day in your life is clearly seen. Emily of Emily in Paris really loves what she does, and her success stems from it.
Emily loves social media and it's that love of social media that drives her success in her job. She never stops working for her clients because it doesn't feel like work to her.
The Social Dilemma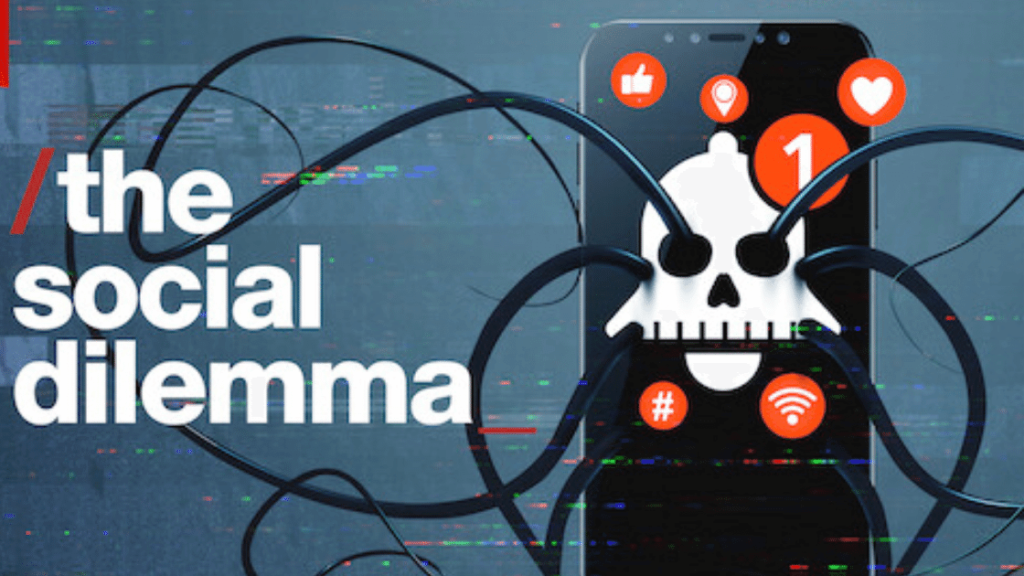 The Social Dilemma, a documentary on Netflix, takes us behind the scenes of social media. The insightful documentary brings together a group of Silicon Valley intellects who once helped establish and propagate habits of the internet across the globe.
The most significant lesson from "The Social Dilemma" is that we should question everything we read online, especially if it is presented to us in a way that reflects a detailed understanding of our inclinations and preferences. If in the wrong hands, social media can surely be weaponized.
It also observes how human susceptibilities and predispositions are tapped into through the very design of social media platforms, which is meant to grab attention and prolong engagement.
Succession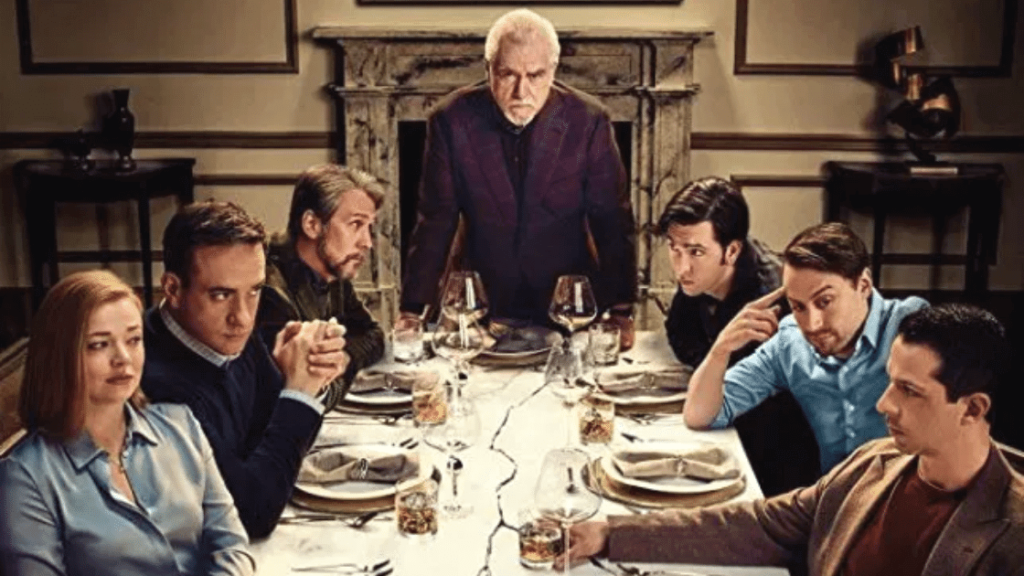 Succession is an American television series that follows the Roy family, owners of media conglomerate Waystar Royco. The father who heads the business, Logan Roy, has experienced a decline in health. His four children –all with varying degrees of connection to the company, begin to prepare for a future without their father, and each begins competing for importance within the company.
This show has a few key lessons that can be learned. The first and most crucial being that you need to closely observe and listen to the current practices (this applies while taking over a new client too) before making any big changes.
The second is that Authenticity matters. Unless you can bring to the table ideas that inspire and are authentic there is no longevity to your success.
The Creative Brain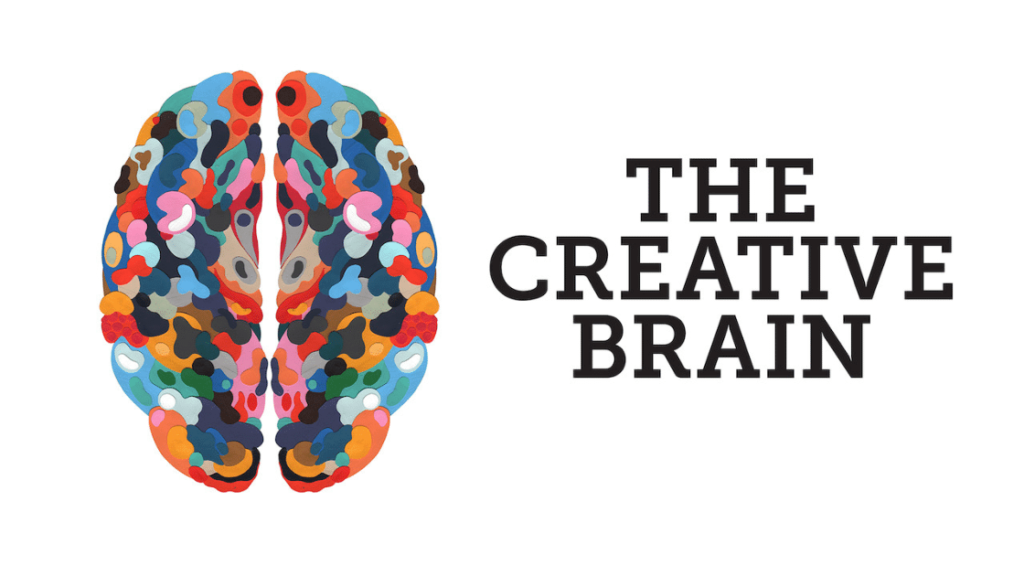 In "The Creative Brain," David Eagleman, a famous neuroscientist, channels the creative process of a number of iconic innovators.
Eagleman is enthralled by the human imagination.
In this psychology/marketing documentary, he outlines the main functions and categories of the creative brain.
Watching this documentary will bring you back to high school science class, while also broadening your capacity of understanding creativity and how to spark it in your everyday life.
It will help you better understand how the human brain works and how you can tap into that knowledge. Creativity is the essence of it. Without it, you will produce old, generic marketing messages that don't resonate with your core audience. And that leads to non-converting leads. There are three prime concepts of the documentary that help you understand what creativity is and how to think about it:
Creativity is about refashioning or repurposing something that already exists.
Creativity is about moving beyond familiar ideas and concepts and not being afraid of failure in that process.
Creativity is about moving outside your comfort zone and pushing the boundaries.

Jiro Dreams of Sushi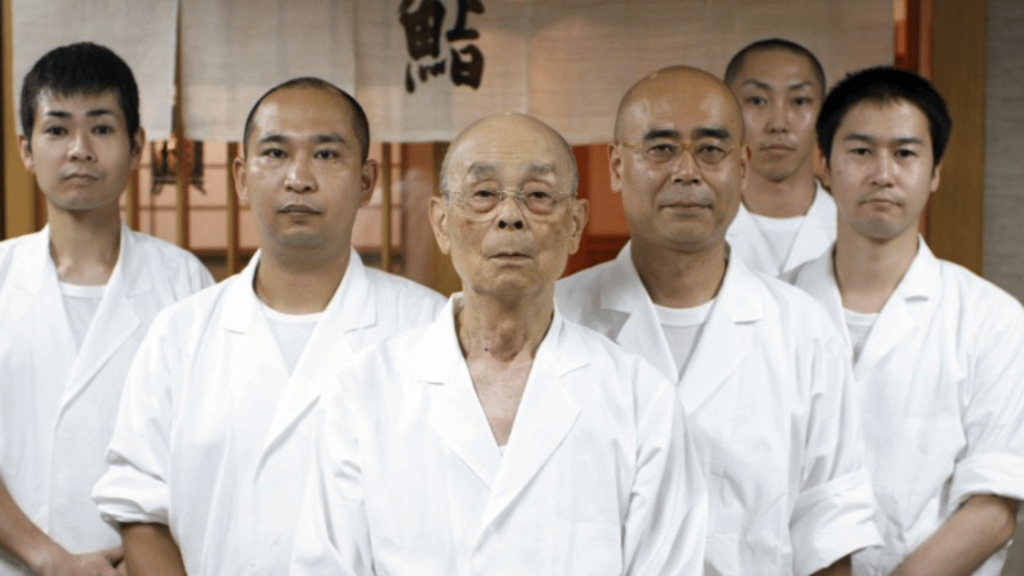 This documentary summarizes the life of the sushi chef Jiro Ono, an 85-year-old master who owns a legendary restaurant.
His restaurant is quite famous among foodies worldwide.
How does a ten-seat sushi restaurant in the basement of Tokyo's Ginza subway station that serves no appetizers or dessert earn three stars from the most prestigious restaurant guide in the world? The answer to this question is the simple and most basic rule of marketing.
The chef and owner Jiro Ono create an unforgettable customer experience. While the taste is a big factor which convinces the customer to pay $300 a plate but the experience is what seals the deal.
FYRE: The Greatest Party That Never Happened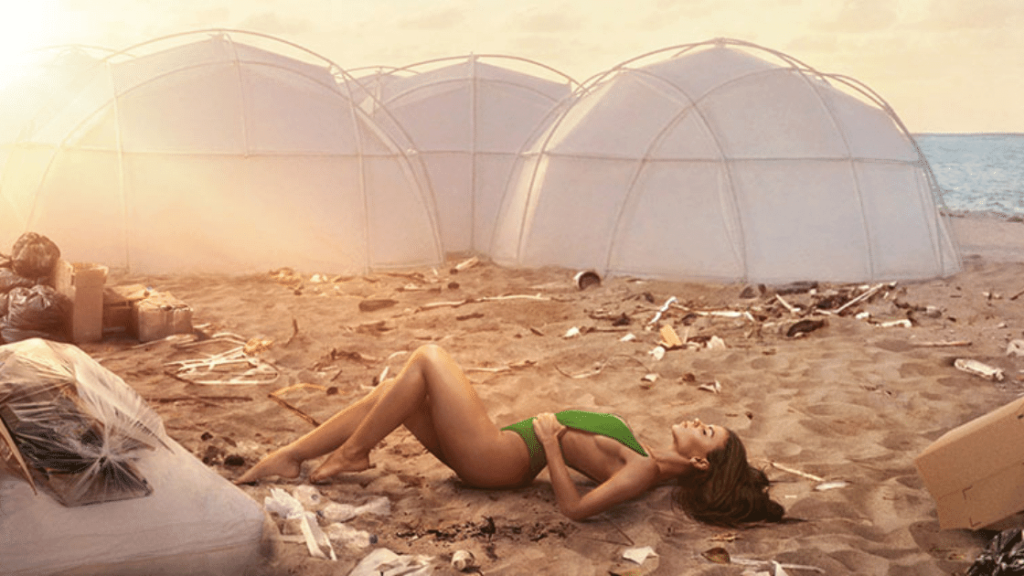 A brilliant documentary describes the story of a reckless entrepreneur who markets the Fyre Festival as a luxury music festival hosted on a private island. However, his team is ultimately unprepared to deliver on the promises made in their marketing campaign.
This business documentary is a cautionary tale to professionals across the board: don't sell something you can't deliver. However, there are elements of marketing genius that can inspire your own small business marketing.
Take for instance the influencer marketing campaign that transformed an unknown festival into a buying frenzy.
While shockingly expensive and ultimately unsuccessful, there surely are some learnings from the campaign's unique tactic to blanket social networks, spark curiosity, and inspire FOMO which is certainly noteworthy.
Minimalism: A Documentary About The Important Things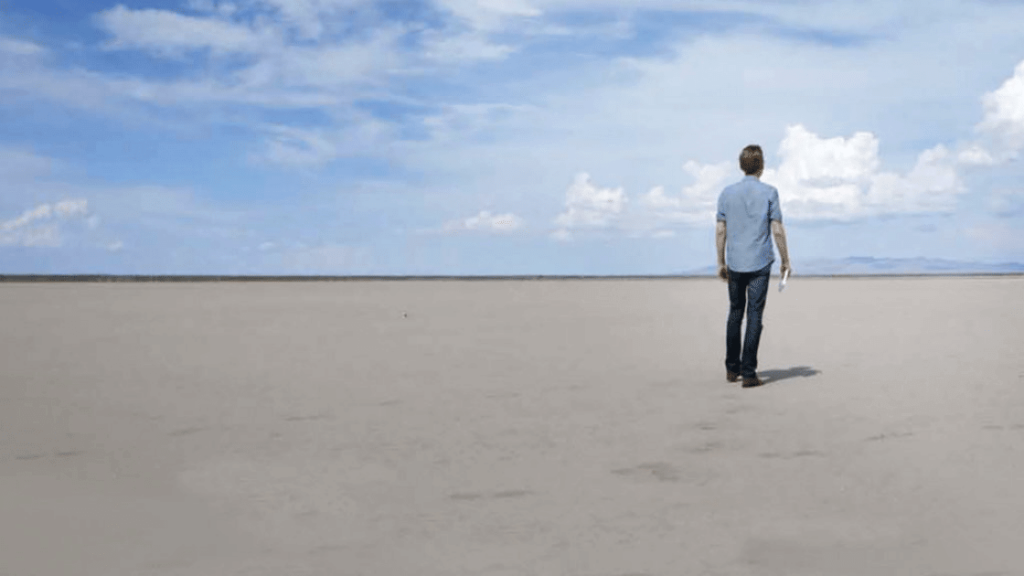 This documentary is about the lives of those who sold most of their possessions and lived the lives of minimalists. It captures their journey to a minimalist lifestyle.
This documentary is all about rejecting the mantra "The more, the better."
As marketers, we understand the idea that quality trumps quantity. Creating clear and uncluttered copywriting and design is the best way to connect with your audiences.
The Great Hack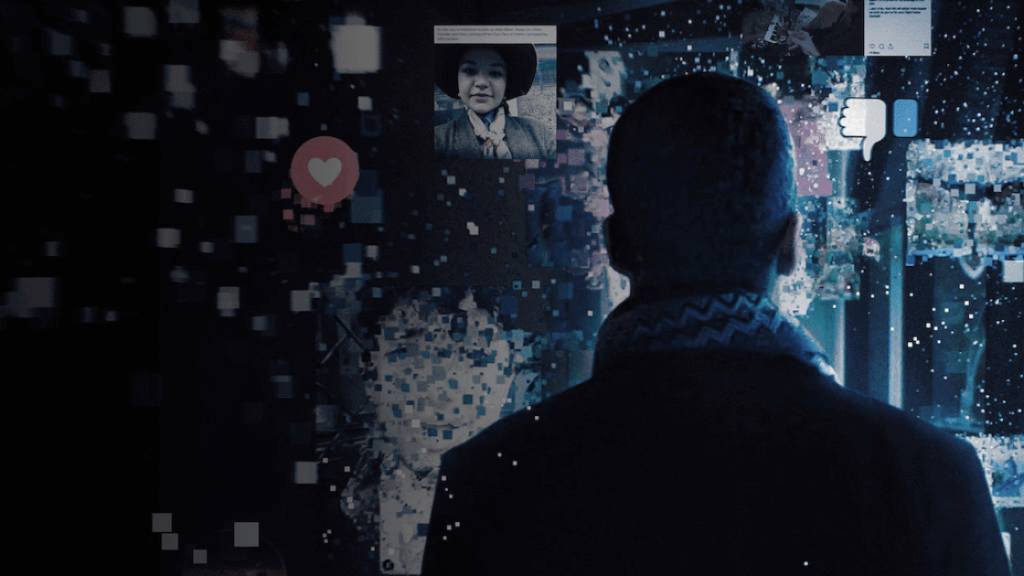 Contrary to the belief, there is a dark side to social media. This reality was shown in the Netflix documentary "The Great Hack". It shows how technology, consumer information, and data analysis have become a social experiment.
So, is there any personal privacy online?
This documentary tells the lines are blurred raising moral questions.
This documentary takes a look at trends and ideas and how they are incited by hyper-targeted marketing.
Watching this documentary will explain to you how personalized behavioral marketing works. While it's a lesson of what to avoid, it will shed light on how the industry works and how you can proceed with customer data, especially with Facebook advertising.
Hope you will find some good watches from this list to get your creative juices flowing while you take a breather while you hustle.
Let me know in the comments about which of these shows have you watched or plan to watch. I would love to hear from you.